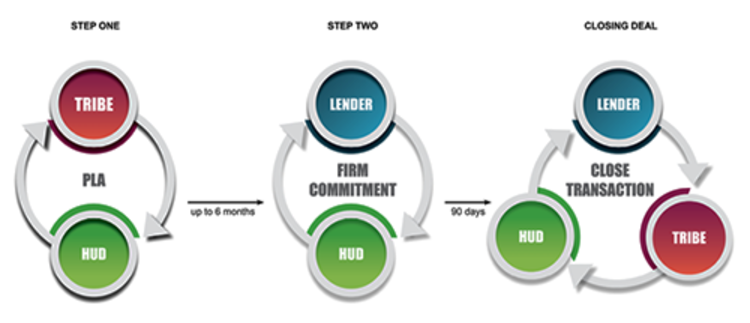 As part of our continued effort to assist tribes in leveraging funding opportunities, we have begun assisting tribes with the process of acquiring title VI loan guarantees through HUD.
The Title VI Loan Guarantee allows a tribe or TDHE to leverage IHBG funding as a security instrument for acquiring additional funds up to five times the value of the "need" portion their IHBG allocation; and apply it to eligible Title II housing projects.
Under the terms of the loan guarantee, a tribe must apply future IHBG funding for repayment of the loan, over a period of 7 to 20 years.
AVCP RHA as a TDHE needs authorization from a tribe before it can leverage the tribe's IHBG. If your tribe is interested in the Title VI program please have them contact us.
AVCP RHA has begun implementing Title VI funding in multiple villages:
Phase I (Year 1)
Construction of 2 new housing units.
Construction will begin in 2017.
Phase II (Year 2)
• Kasigluk
Infrastructure development (road) and survey land for future housing development.
Scheduled for summer of 2018
• Atmautluak
Construction of 2 new housing units
Renovation of up to 4 privately-owned homes.
Scheduled for summer 2018